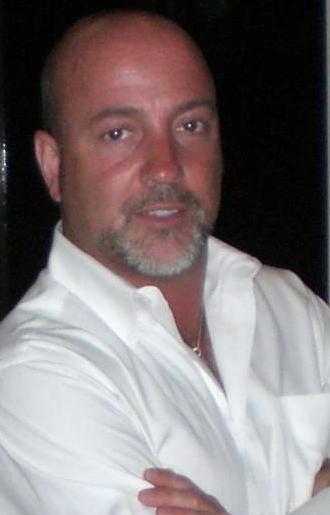 James has been passionate about literacy for many years. He believes that literacy and education, the understanding of the human condition, goal setting, visualization ant he belief in oneself are the keys to children and youth's future successes.

James continues to receive rave reviews for this new action adventure series, Alpha City 2050 having completed the third installment. There will be nine books in this ongoing series with multiple releases each year. Alpha City has taken aim at the often overlooked child and youth market. It has met with great success within the education stream being deemed "recommended reading" by school boards and Directors of Education.

Each novel recommended for children from ages nine through fifteen provides a high level of action and adventure with accurate facts pertaining to the sciences, space exploration and the economic world we live in. Characters come to life as they struggle with social issues within a futuristic backdrop. James has a unique method to his story telling weaving factual and historical events that is both exciting and fast paced.

James understands the struggles of children and disadvantaged youth. Having had a difficult childhood being less that two pounds at birth, life and death hung in the balance. Moving onto public school saw many challenges due to learning disabilities and medical complications. Eventually educators reported slow but steady improvement and James graduated from College. After University he established a Private Counseling Service practicing for the past twenty years. With the runaway success of the Alpha City 2050 series he is now a "must have" author on the school lecture circuit and a "must read".

REVIEWS: Page -14- http://www.css.ca/gazette/csg-2006-08.pdf

James H. Gillam is a toy enthusiast and avid science-fiction novel and motion picture movie fan. He has collected toys from 1991 when he discovered Dinky Toys and specifically Gerry Anderson Toys. For those unfamiliar with Gerry Anderson he was the creator of such hits as Captain Scarlett and the Mysterons, Joe 90 and Thunderbirds. Space 1999 and UFO were the crowning jewels and in 1976 Space 1999 revolutionized science-fiction serial television filling the void left by the departure of Star Trek the original series. Growing up in the 1960's and living through the space race, James became enamoured with all things space and vividly, at the age of nine recalls the first moon landing on a small fuzzy black and white television set top box. He, after all belonged to the NASA fan club! Space Toys of the 60's captures the essence of that time, the race to the moon and little boys, now grown men's fascination with space, rocketry and exploration to the stars. Major Matt Mason led the way of course. You may have fo
rgotten this little six-inch rubber fellow until you see him but if you were a young lad in the 60's, you probably had Major Matt Mason, a Colorform Alien or Mighty Zeroid Robot and if you were really lucky, you had them all.

Growing up in the 70's was a wild and crazy time as James's latest book, Ghosts of Christmas Past can attest too. Culture was changing being tugged in every direction and television had become the new parent and darling of the media. Ghosts of Christmas Past captures the most loved television shows of that era. If you were a child of the 1970's you remember Charles Angels and Starsky and Hutch. Serpico and Kojak maybe even Police Woman starring Angie Dickenson were probably you main stays.

Saturday morning was a merchandizing extravaganza with HR Puff n' Stuff, Jason of Star Command, The Justice League, ARK II and the Star Trek animated series. And what was delivered to each and every door in both North America and Europe in the late fall of each year signifying that Christmas was on its way? Why, Christmas Wishbooks of course.

Ghosts of Christmas Past takes a pretty wild romp down memory lane with Wonder Woman's Lynda Carter at the helm. With hundreds of pictures you can again recapture those early childhood days. Lying awake at night, flashlight in hand under the covers making out your very own Christmas wish list, thanks to those Wishbooks from Sears, Eaton's, JC Penny, Aldens, Montgomery Wards, Shoprite, Spiegel, Acme and many others.

Finally high school saw a required reading course featuring books of JRR Tolkien. Treasures from the Misty Mountains - A collector's guide to Tolkien takes a similar approach, as does Space Toys to the world of collecting. With hundreds of beautifully photographed collector's pieces including novels, calendars and artwork this book is not to be missed by the true Tolkien fan. High gloss heavy bond paper makes this book the perfect item for the coffee table, oversized and perfect for presentation.




As Director of Communications, Meara comes to James H. Gillam shining much expertise in the area of media relations and creative art. Meara joined the team in January 2000, and enjoys promoting the latest and greatest of books, screenplays and films that James H. Gillam is talking about. Meara comes alive in front of the camera when being interviewed for James H. Gillam's latest projects.
Meara says she and James joined forces because "we both have so much positive energy and such a driven artistic vision, we knew we'd be the perfect team."
Meara and James are currently working on an action feature film. Together, they promote their vision and unique distinction writing and promoting screenplays, books and novels.
As a freelance artist, Meara has produced reports and interviews of top performers including Enrique Iglesias, Jimmy Fallon, and Jack Black.
In front of the camera, Meara co-hosted a show called DAYTIME interviewing actors, singers and local celebrities. Meara has anchored a news program called City Magazine. She produced news packages covering political, social and socioeconomic issues.
Meara has teamed up with other independent artists supplying news and entertainment production like no other. Meara interviewed numerous celebrities at both Toronto International, and Reel World Film Festival Galas.
As an assignment editor, she assisted in the successful production of a trade magazine called FINE CUT for Toronto's film industry. Such versatility, professional independence and commitment separate Meara Paterson from other artists.
Meara's speaking debut began in grade three when she placed first in a public speaking contest. "I was so inquisitive and asked so many questions that I even answered questions with questions. Does that make any sense?"
Meara has always enjoyed writing and being in front of the camera. She was successful in completing a B.S.W. at Ryerson University. She also attained a post graduate Diploma in Journalism at Humber College.
Meara looks forward to her journey in the James H. Gillam world.